Drive Medical Wheel Chair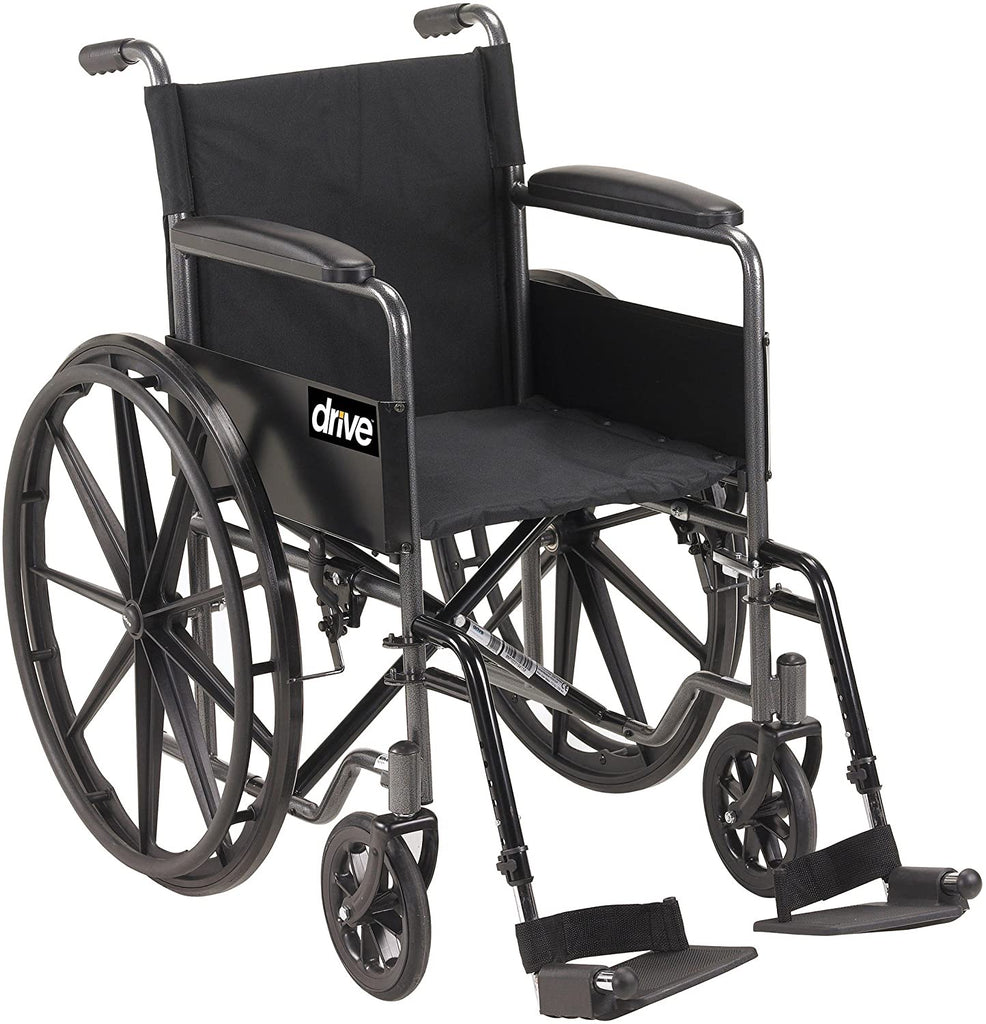 From the manufacturer
Product Specifications:
Overall Product Length : 43.5 inches.

Overall Product Width : 24 inches.

Overall Product Height : 36 inches.

Actual Product Weight : 37.6 lbs.

Product Weight Capacity : 250 lbs.
Description
Drive's Silver Sport 1 Wheelchair marries a sleek design with essential safety features for a comfortable mobility solution that's easy to operate independently or with assistance. Advanced urethane tires are long-lasting and require little maintenance, even with daily use. Push-to-lock wheels ensure safety while padded arms offer supportive cushioning, and the backrest is equipped with a carry pocket for conveniently stowing belongings. Transportation and storage is made easy with folding back canes and collapsible plastic footplates. Drive's Silver Sport 1 Wheelchair improves mobility with dynamic functionality and comprehensive safety capabilities.
If you require further information, please feel free to call us at: (954) 482 2061